At Warrnambool College we promote participation in sport and help students progress by overseeing and guiding them through junior, intermediate and senior levels across competitions inside and outside of school. Our aim is to ensure Warrnambool College's Sporting Academies' culture is a strong one with our students being proud in wearing the Bullant Academy Uniform. We also aim at developing each individual's game and knowledge so they can improve their contribution at club level as well.
Basketball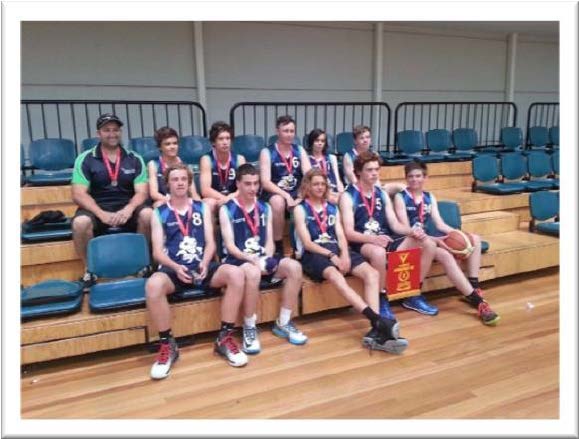 The Bullants Basketball Academy provides opportunities for students at Junior, Intermediate and Senior level to develop skills and understanding regarding the game of basketball. The students involved in the Academy compete against different schools in Warrnambool, with the potential of Statewide and National competition. Training sessions are held weekly by staff at the College as well as Specialist Coaches brought in to further develop each student's game. The Academy is available to students at all stages of their basketball career, whether that be development of basic motor skills, right through to honing the skills of players at an elite level. Recent success has included the female senior team who delivered a fourth in the State Competition in Melbourne, as well as the Junior Boys team placing second in the State titles. Above all however, the Bullants Basketball Academy is a fun environment where students can enjoy themselves whilst learning and developing their basketball and teamwork skills.
Cricket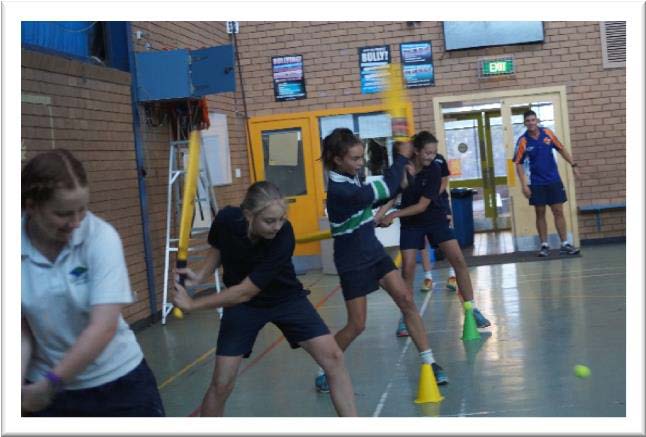 The Cricket Academy aims to develop students who are interested in cricket both on and off the field. The main aim is to develop an understanding of the tactics used in the game of cricket and the right way to play team sport. This is achieved through lunchtime trainings and school based competitions. All ability levels are catered for with Super 8's, Twenty 20 and extended form cricket. We complete a training camp which includes visiting a Big Bash game. We have had several students complete a level one coaching course administered by cricket Victoria and love seeing the development of our students at all ability levels. We have also achieved substantial success with huge participation levels and teams reaching state level competitions. We look forward to having you on board with us!
Football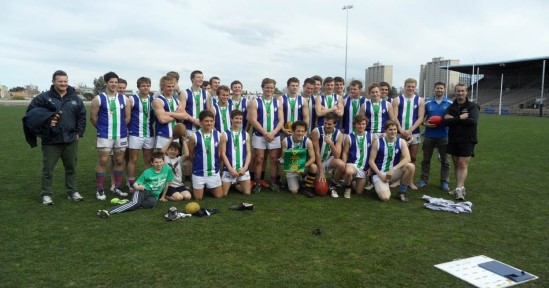 In addition to the weekly training sessions held on a Thursday lunchtime, the Football Academy oversees the opportunity for our students to be involved in the following competitions: Hampden Cup (Year 7-9), Country Cup (Year 10-12), Junior and Intermediate Football competitions and girls football (Year 7-12) as part of the Warrnambool schools competition. In addition to participation in local competitions, the Bullants Football team also has the chance to progress through to regional and state school finals – which we are proud to say happens on a regular basis!
Hockey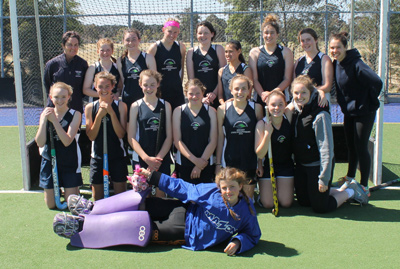 Over the past few years Warrnambool College has developed a strong reputation for our Hockey Academy. Our senior boys previously won the State final, and since then many of our junior, intermediate and senior teams have displayed excellent efforts attempting to emulate their success.
Whether you are a seasoned player or a beginner to the game, the Hockey Academy is great for developing each player's hockey skills as well as encouraging their sense of fair play and teamwork. Throughout the year, starting midway through the first term, senior students and teachers run coaching clinics for our junior academy members. This mentoring involves teaching students the basic skills of the game including technique, tactics and positioning, as well as developing team spirit and teamwork amongst the players. During the year, students of all levels will have the chance to compete against other schools from around the State, which often involves a trip to Melbourne. Junior Academy members also have the opportunity to participate in the under 13's competition run by the Warrnambool Hockey Association. We look forward to seeing you on the pitch in 2018!
Table Tennis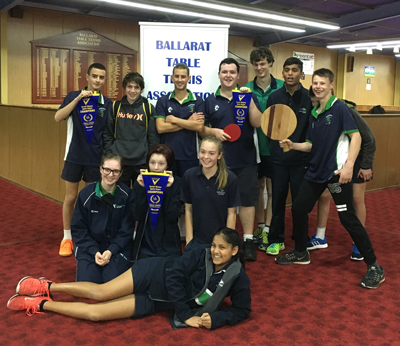 The table tennis academy is a fantastic opportunity for students to get involved in a fun, yet highly skilled sport.
The students involved in the academy train once a week with a certified NCAS level 2 coach to help develop the skills and tactics required for the game - from beginners, right through to state representatives.
There are opportunities for students at junior, intermediate and senior levels to compete against other schools at local, regional and state events. The last few years has seen the college junior boys team bring home state gold and silver medals.
Open Water Swimming
The Bullants Open Water Academy aims to increase the opportunities for students to train in a variety of Open Water sports including: open water swimming, surf lifesaving and triathlon preparation. The Academy trains officially in terms 1 and 4, and prepares students for open water competition with a focus on developing confidence in the open water, the development on surf awareness skills, endurance and long distance swimming. The Academy also offers the opportunity to come-and-try new sports including surf boats, surf skis, and surfing, in addition to open water swimming.
With several experienced and active open water swimmers on staff, and a wealth of qualified water safety personnel available, this is a fantastic opportunity for young people to be involved in an individual sport with an enthusiastic and safe team atmosphere. Academy goals include completing the four Shipwreck Coast Swim Series swims over January, competing in the inter-school surfing competition and for those interested, the ability to access the surf carnival scene. Our flagship goal is to complete one of the Great Australian Swim Series swims with our first major goal being the 2.2km swim on Australia Day, 2017 in Sydney. Students interested in partaking in this Academy need to be able to meet the minimum swim requirement, with the opportunity to use the College pool facility at lunchtime to improve their technique or endurance over the cooler months.
Netball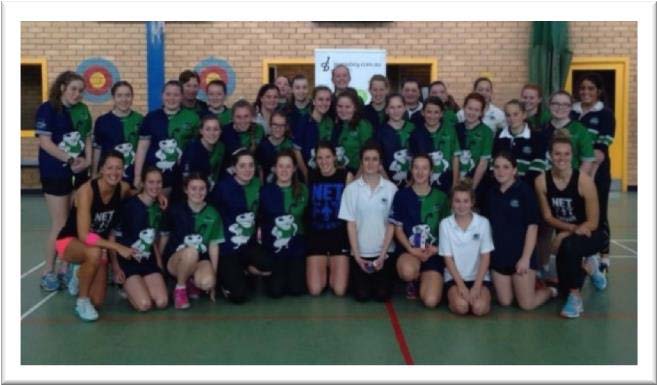 The Bullants Netball Academy is a wonderful opportunity for students of all ages who are passionate about the game of netball. It provides opportunities for students at all levels, whether they are just beginning their netball journey, or are looking to push themselves to a more elite level. We develop the student's game through skills improvement and game tactics, and compete at Junior, Intermediate and Senior level. Training sessions are held weekly by staff at the College as well as having guest speakers brought in to further develop each student's game.
The Netball Academy is a fun environment where students can enjoy themselves whilst learning and developing netball and teamwork skills. We look forward to meeting all the new Netball Bullant Academy students for 2017!
Soccer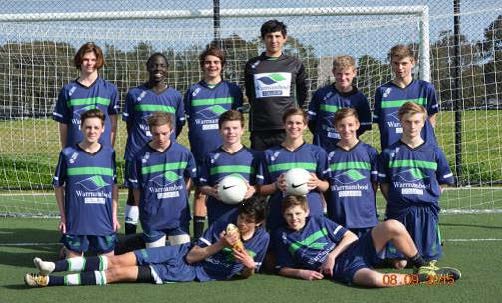 The Bullants Soccer Academy provides students with opportunities to develop the skills and fitness required to play through participation in a weekly training session. Students have the opportunity to participate in interschool competitions where some recent success has been experienced by our Junior Girls and Intermediate boys - both making the State Finals. This Academy is for students at any stage in development; from students wishing to try out for State teams to those who just want to try something different. It is a future goal to have Academy teams competing in the local competition. We look forward to seeing you in 2017.