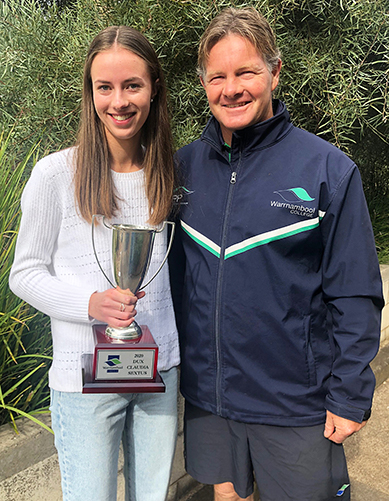 Thank you for allowing me to attend today's assembly to receive this award.
I am very grateful to everyone who helped throughout my time at Warrnambool College,
I think the thing that helped me the most throughout high school, particularly in year 12, was trying my best to maintain a positive mindset.
You may hear from people that year 12 is the most stressful year of your life or the daunting stories of the piles of homework they received. While there will always be challenges, I recommended going into this year, whether you are going into year 12 or just starting year 7, instead of looking at the negative side of things, simply focus on remaining positive and giving it your best shot.
There will probably be times when school is challenging, but at these times allow yourself to take a break, then motivate yourself to get back on track, consistently put in the effort and never give up and you will be rewarded with good results
Try not to look to far ahead, it's easy to get overwhelmed if you look at the 50 SACS and 6 exams that you will have to complete throughout the year. Just take it one day at a time and focus on doing your best on each task before thinking about the next one.
Achieving great results doesn't require studying for a ridiculous amount of hours each day. Consistent work throughout the year will allow you to maximise your scores and while you will probably get nervous before exams if you are able to look back and know you gave it 100%, you should be proud of yourself.
Allow yourself to take plenty of breaks to spend time with friends and family and do the things you love, maintaining balance is so important.
My final tip is to build good relationships with your teachers, if you are lucky enough to come across teachers that you really connect with, make the most of this as it can really make a difference. Constantly communicate and get feedback from your teachers. When I was struggling in class or wanting to extend myself I found one on one conversations with my teachers super helpful as they were always willing to provide extra support.
I would like to thank all of the teachers at Warrnambool College, in particular my house leader – Mr Dowie and my year 12 teachers – Mr Greene, Miss Owen, Miss Etherington, Mr Wilson, Miss Mawson, Mrs Mckenzie and Mr Collishaw. I will forever be grateful for your dedication, hard work and support.
Thank you and good luck to everyone for the year ahead.
- Claudia Sextus