Logans House - March Newsletter
Welcome to 2019 all "Logans Legends" and their families. This year is packed full of exciting opportunities for all our Logans students to 'leave their mark' on the year and indeed the College.
2019 Staffing for Logans House:
We welcome Ms Emma Vesey as the House Leader, Sandra Skilbeck and Kim Gration as the Assistant House Leaders. Please contact these staff or any of the below tutors – who would love to hear from you of any successes of your child/children and/or concerns.
Logans 1 Tutorial Teacher: Ms Jacqueline Palmer
Logans 2 Tutorial Teacher: Ms Shelli Rantall
Logans 3 Tutorial Teacher: Ms. Jan Askew
Logans 4 Tutorial Teacher: Mr Kim Gration
Logans 5 Tutorial Teacher: Mr Peter McNeil / Lori Anderson
Logans 6 Tutorial Teacher: Ms Sandra Skilbeck
Logans 7 Tutorial Teacher: Mr Troy Boote
Logans 8 Tutorial Teacher: Ms Emma Vesey
Logans House Student Leadership Team for 2019
House Captains: Jesse Stowe and Tiffany Tracey, Grace Prigg
Senior 11 – 12: Madeline Maine, Jaiven Callander, Zoe Wilkinson, Kaylee Hallinan
Middle 9 – 10: Zane Turner, Ethan Crameri
Junior 8: Hannah Rooke, Abbey Lacey, Tayah Polack, Charlotte Townsend
Junior 7: 2 students will be appointed before the end of term. Nominations will be open after the year 7 camp
"Logans Legends "
"Logans Legends" is our new motto for the Logans House. We aim to recognise the achievements of our Logans students both within and outside of the College grounds. Logans legends will be displayed on the noticeboard near the Logans office and they will be recongised at House Assemblies and also at the end of the year celebrations.
Congratulations to these Logans Legends - Warrnambool and Moyne Youth Achiever Awards:
Jonathon Kinross – Warrnambool Community and Leadership Award
Elliot Cooper – Arts and Culture Award
Madison Drake – Overall Runner Up for Moyne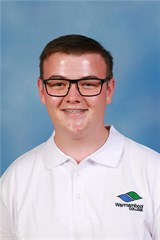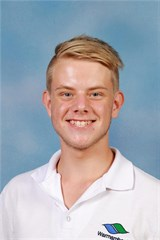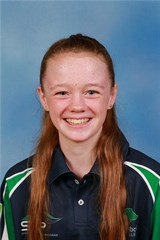 "Leave your Mark"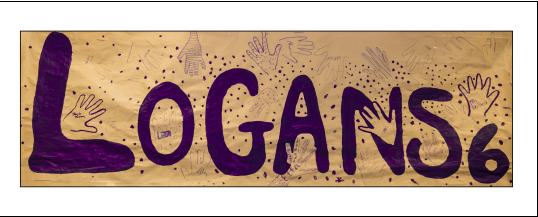 We are encouraging all our Logans House students to 'leave their mark' in 2019 – above is Ms Skilbeck's tutorial L6 leaving their mark in their tutorial room. Students can leave their mark by getting involved in the many activities offered at the College.
Warrnambool College Swimming Sports: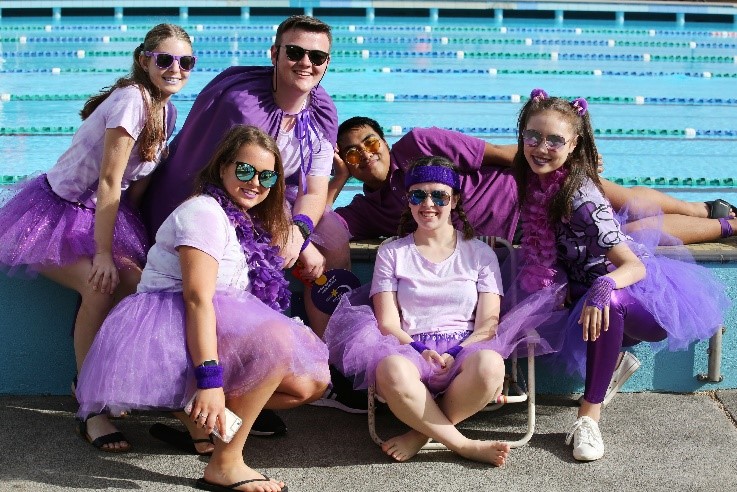 Logans swam their best on the day with the aim to retain the perpetual Swimming trophy, but we missed out this year to a strong Belfast team. Belfast filled the lanes with their green caps and proved that it is all about participation to be successful. 2020 we want our cup back, so get on board all Logans students and leave your mark.
Congratulations to these Logans Legends for being their age group swimming champions:
Zaine Atkin | 12-13 boys
Mikayla Bond | 15 girls
Oliie King | 18-20 boys
Warrnambool College Athletic Sports:
This coming Friday March 8th is the College Athletics. Parents/Guardians and families are invited to come and cheer on our Logan Legends as they run, jump and throw themselves into the events on the day. Maximum participation and a fun day of Athletics and our chance to leave our mark.
Welcome to our year 7 Logans – Induction day and Lunch celebrations
On a lovely Summer evening we welcomed all our College year 7 cohort and inducted our 2019 House Captains. Following on from this we had a hot chip lunch on Thursday 28th February where all year 7's enjoyed a lunch together.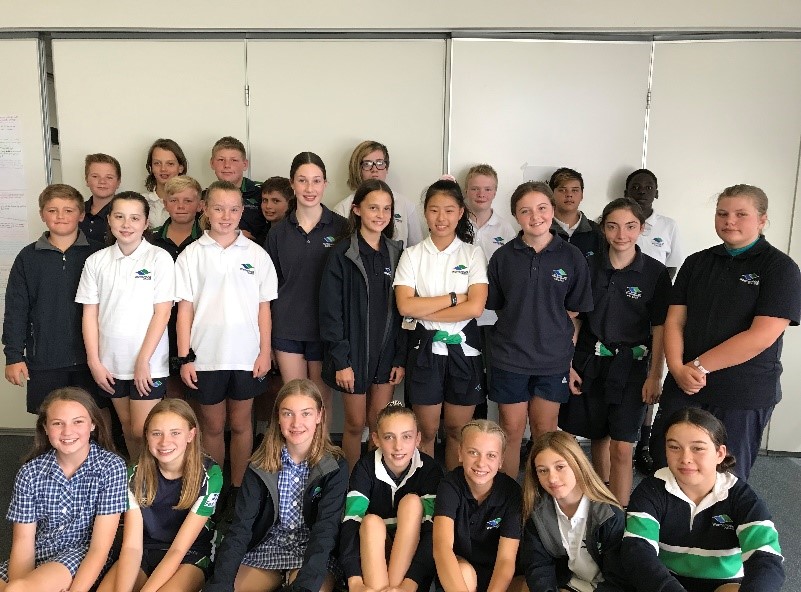 Assemblies:
Throughout the year we will be having fortnightly House assemblies, the focus of these is to bring the house together on a regular basis and to celebrate our students. Families are welcome to come to assemblies and we encourage you to contact your child's tutor if there are any achievements outside of school that we might not be aware of that we can celebrate.
Philanthropic Endeavours:
At the student leadership camp at the end of 2018, the student leaders discussed the idea of changing our charity to Warrnambool and District Foodshare. They then took this to a vote of Logans students and it was unanimous that we support this amazing local charity. Last week Deby Friebe from Foodshare came to our assembly to speak with the students about how he is equally excited by the opportunity to formalise a partnership between our two organisations and how our contribution will support the organisation.