Enter through our WELLBEING rainbow doors into our wellbeing centre and you will find a team of motivated, compassionate and friendly staff, whose reason for coming to work each day is to enhance the wellbeing of our students, staff and parents.
Through these doors - a sign of hope, you will benefit from:
A 'triage' reception where our Wellbeing Receptionist manages sick bay and wellbeing referrals. You will be met by a compassionate, friendly face to greet people and assure you, that you are in safe hands.
Individual counselling rooms, each set up to suit the style of counselling/pastoral care of our dedicated support team:

Robyn – a highly qualified and experienced mental health worker
Jayce – student counsellor with his guitar and meditation resources
Nikki – Adolescent Health Nurse who has worked with adolescence over the last 8 years and is passionate about empowering students to manage their health and wellbeing holistically
Kate – Student Wellbeing Worker, qualified counsellor with a passion for mindfulness
Anita – a highly qualified and experienced mental health worker

A kitchen providing food share to students who need a little extra to get them through the day
Quiet time area students can access when they require a safe and quiet space to chill out
Activities room for running lunchtime sessions such as 'In this Together' and Anti­‐bullying groups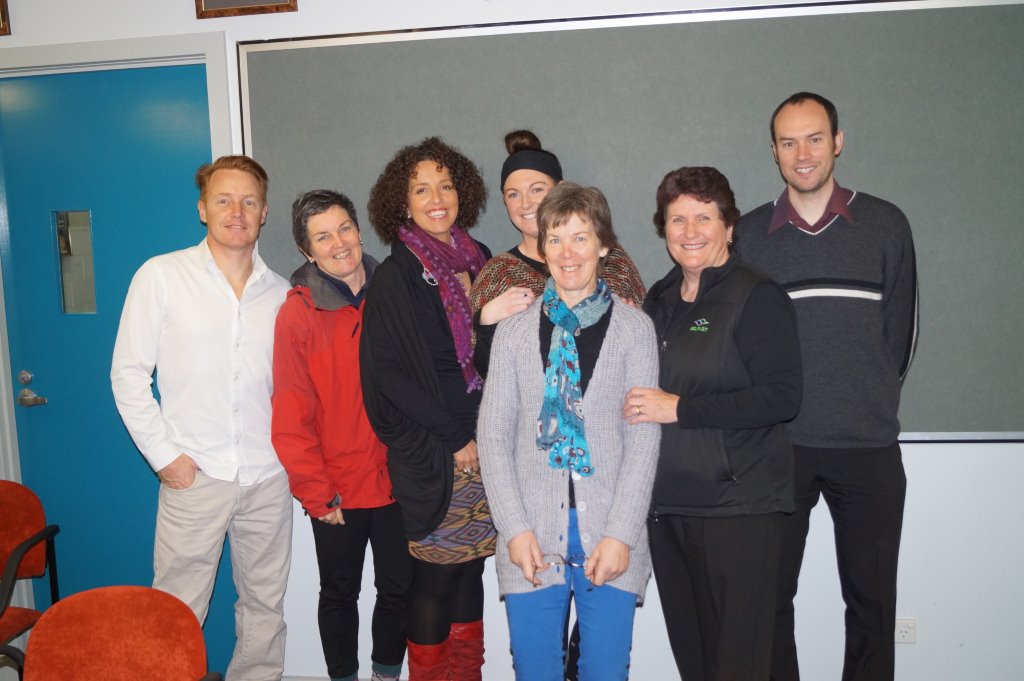 DRUMBEAT: Promotes social understanding and connection through a team drumming experience. It is fun, safe, creative, engaging and rewarding. Participants lift their self-­‐esteem, learn to work cooperatively and experience the therapeutic benefits of music.
STANDING TALL: Each week a group of year 7 and 8 students meet with their own mentor, a community volunteer trained in mentoring. This time is dedicated to fun, friendship and encouraging regular attendance at school, positive relationships with family and peers, a caring relationship with an adult, goal setting and guidance in succeeding in life.
PATS: Paying Attention to Self, for students whose parents have a mental illness is an 8 week program run in conjunction with South West Health Care. In PATS you will have an opportunity to find out everything you want to know about mental illness, coping strategies for when times get tough, who you can talk to, and most of all make new friends and have fun! At the end of the 8 weeks participants are rewarded with a fun day out, such as a day of horse riding or a weekend camp.
WISE CHOICES: Year 9 students meet once a week for 3 terms and learn new ways to manage their day to day life. The ideas used in this group support students to look at new ways of dealing with difficult thoughts and overwhelming emotions, as well as exploring what it means to live a meaningful life.
PATH OF LIFE: A fun and interactive group for year 7 students who struggle to form friendship groups. Path of Life is a teaching tool that supports young people to apply values to their lives and assists them in making informed decisions concerning their friendships, present lifestyles and future outcomes.
Speech Pathology
Warrnambool College employs a Speech Pathologist to provide support to students who have difficulties with speaking, listening, reading, writing or communicating. The speech pathologist works collaboratively with teachers and education support staff to ensure that language, literacy or communication difficulties are not an obstacle to learning. Individual assessment and intervention can be requested by referral through a student's tutor, teacher or house leader.
Chaplaincy
Warrnambool College has a long history of Chaplaincy, providing private and confidential appointments with students, their families and college staff. Some of the issue that may be addressed include: Behaviour management, peer relationships, family relationships, financial support, personal growth (self-esteem, mental health, spirituality, motivation, goal setting and anger management).