Wellbeing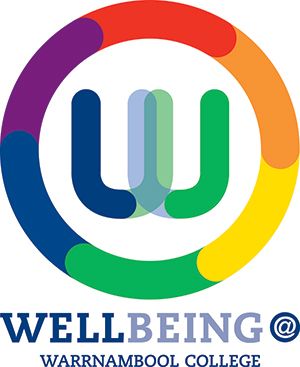 Enter through our WELLBEING rainbow doors into our wellbeing centre and you will find a team of motivated, compassionate and friendly staff, whose reason for coming to work each day is to enhance the wellbeing of our students, staff and parents.
Through these doors - a sign of hope, you will benefit from:
A 'triage' reception where our Wellbeing Receptionist manages sick bay and wellbeing referrals. You will be met by a compassionate, friendly face to greet people and assure you, that you are in safe hands.
Individual counselling rooms, each set up to suit the style of counselling/pastoral care of our dedicated support team:

Nicole – Wellbeing manager - Bachelor of Arts, Diploma of Education, Bachelor of  Social Work
Robyn – Bachelor of Nursing (major focus in psychiatric nursing and mental health)
Nikki – Adolescent Health Nurse, Bachelor of Nursing
Anita – Bachelor of Social Work, Bachelor in Speech Pathology
Rebecca - Bachelor of Nursing, Post Graduate Certificate in Nursing- Mental Health, Certificate IV in Training and Education

A kitchen providing food share to students who need a little extra to get them through the day
Quiet time area students can access when they require a safe and quiet space to chill out
Activities room for running lunchtime sessions such as 'In this Together' and Anti‐bullying groups
Speech Pathology
Warrnambool College employs a Speech Pathologist to provide support to students who have difficulties with speaking, listening, reading, writing or communicating. The speech pathologist works collaboratively with teachers and education support staff to ensure that language, literacy or communication difficulties are not an obstacle to learning. Individual assessment and intervention can be requested by referral through a student's tutor, teacher or house leader.