Sporting Pathway Program
Warrnambool College offers the only Sporting Pathway Program outside of the major cities in Victoria. This initiative aims to use the passion of sport to engage and expand a student's learning opportunities at our school. This program involves partnerships with the Exercise and Health Science Faculty at Federation University – Ballarat campus, and a range of elite local coaches and qualified strength and conditioning coaches.
The program aims to develop the 'whole athlete' with a focus on applied science Strength and Conditioning Programs along with advanced fitness sessions using the latest advances in fitness styles, techniques and equipment. All students involved in the program will complete a minimum three sessions per week in the High Performance Centre which is fully equipped with the most up to date sports science equipment so that all students have the opportunity to use the same equipment that elite athletes such as AFL footballers, Hockeyroos players and A-League soccer players use as a part of their strength and conditioning programs.
Proudly Partnering with the following organisations to deliver the SPP
Students will also undertake six sport specific training sessions throughout the year. These sessions will be scheduled during school time to enable all students to engage with coaching opportunities in their chosen sport . All sport specific training sessions will be conducted by elite coaches who have been very successful, and in some cases represented their sport at the highest level.
There is a high accountability mechanism built into the program. All students must maintain a 70% or above 'Attitude and Effort' grade across all subjects to access the full offerings of the Sporting Pathway Program. Research shows that with the correct attitude and effort then students will achieve their best academic results. If a student drops below this expectation then consequences will be discussed.
Meet Our Ambassadors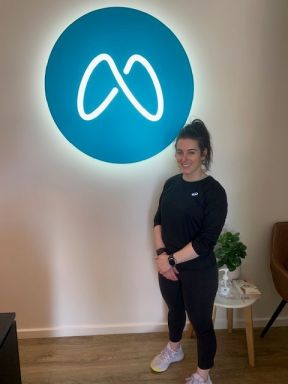 Meet Our SPP Physiotherapist
My name is Lucy and I have been a Physiotherapist for 13 years. I Graduated with a Bachelor in Physiotherapy from the University of Birmingham in the UK and am currently studying pelvic floor physiotherapy at Melbourne University. I have mostly worked in private practice and sports settings treating a variety of general and sports related injuries. I am passionate about helping people return to the activities they enjoy and keeping them active! I have a particular interest in sports injuries, women's health and adolescent/growth related injuries. I love to keep fit and active myself and if I am not in the gym, I am usually drinking chai and listening to Harry Potter!
What is involved in the SPP periods per week?
Two periods of strength and conditioning programs - these periods will be conducted in the High Performance Centre. All programs will be developed by a qualified strength & conditioning coach.
One period for cardio enhancement – fully supervised by qualified strength and conditioning coaches.
One period theory session with a focus on cyber safety, sports science topics such as nutrition, resilience building, mentoring skills and injury prevention and treatment. 
Sport specific training sessions throughout the school year
How the Course is Structured in Year 7
Year 7 students involved in the Sporting Pathway Program will not study core PE/Health subjects or Music/Drama. These subjects are incorporated into the SPP curriculum to ensure all content is covered
| Course | English | Maths | Science | Humanities | Language | Technology | Music/Drama | PE/Health | Vis Art |
| --- | --- | --- | --- | --- | --- | --- | --- | --- | --- |
| | | | | | | | | | |
| | | | | | | | | | |
| Course | English | Maths | Science | Humanities | Language | Technology | Music/Drama | PE/Health | Vis Art |
| --- | --- | --- | --- | --- | --- | --- | --- | --- | --- |
| | | | | | | | | | |
| | | | | | | | | | |
How the Course is Structured in Year 8
Year 8 students involved in the Sporting Pathway Program will not study core PE and Art/Health subjects
| Course | English | Maths | Science | Humanities | Language | Technology | Art/Health | PE |
| --- | --- | --- | --- | --- | --- | --- | --- | --- |
| | | | | | | | | |
| | | | | | | | | |
| Course | Elev8 | Maths | Science | Language | Technology | Art/Tech | PE |
| --- | --- | --- | --- | --- | --- | --- | --- |
| | | | | | | | |
| | | | | | | | |
How the Course is Structured in Year 9
The Sporting Pathway Program counts as PE electives, therefore a Year 9 SPP student needs to investigate alternative elective choices throughout the year and must ensure they study at least one elective from both Arts & Technology
| Course | Phoenix | Maths | Science | General | Tech | Art | PE |
| --- | --- | --- | --- | --- | --- | --- | --- |
| | | | | | | | |
| | | | | | | | |
| Course | Phoenix | Maths | Science | General | Tech | Art | PE |
| --- | --- | --- | --- | --- | --- | --- | --- |
| | | | | | | | |
| | | | | | | | |
How the Course is Structured in Year 10
| Course | English | Maths | Science | Humanities | 3 Period Elective | 3 Period Elective | 2 Period Elective |
| --- | --- | --- | --- | --- | --- | --- | --- |
| | | | | | | | |
| | | | | | | | |
| Course | English | Maths | Science | Humanities | 5 Period Elective | 5 Period Elective |
| --- | --- | --- | --- | --- | --- | --- |
| | | | | | | |
| | | | | | | |